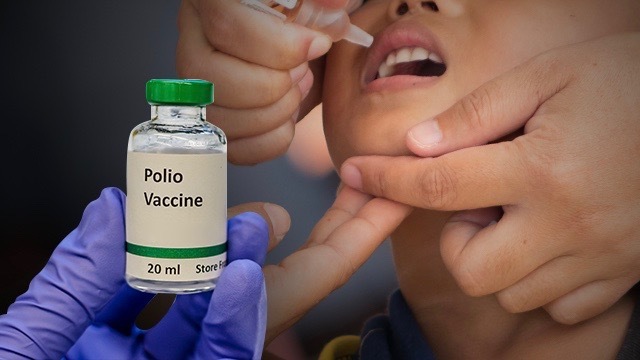 MANILA, Philippines –
The Department of Health (DOH) on Thursday, September 19, declared a polio epidemic after it recorded a case of the disease in Lanao del Sur.
This is the country's first confirmed case after 19 years of being polio-free.
The DOH said it found the disease in a 3-year-old girl who i
s "now apparently well but with residual paralysis." The case was confirmed on Saturday, September 14. (READ:

EXPLAINER: What is polio?

)
"The
result of [the girl's stool exam showed vaccine-derive poliovirus (VDPV) type 2, and the
child was unvaccinated against polio," DOH Epidemiology Bureau Director Ferchito Avelino said.
The DOH said it is waiting for another case to be confirmed, adding that they would make an announcement once it is confirmed.
Health Secretary Francisco Duque III told media on Thursday the DOH declared an "epidemic" or "outbreak" after they found one positive case of the disease in Lanao del Sur and after environmental samples from Manila and Davao tested positive for poliovirus, as these are "considered an epidemic in a polio-free country."
The country was declared polio-free since October 2000, with the last case of poliovirus
reported in 1993
.
The DOH said it found type 1 poliovirus in Manila and type 2 in Davao. There is another type of poliovirus, type 3. Their main difference is the makeup of the outer, protective coating called the capsid.
According to
Rotary International
, an organization which has been conducting anti-polio initiatives for 30 years, type 1 poliovirus is the known cause of the few cases of the disease existing in the world today. Type 2 poliovirus, meanwhile, was declared eradicated in September 2015, with the last virus detected in India in 1999.
The DOH sees low vaccination coverage, poor early surveillance of polio symptoms, and substandard sanitation practices as culprits in this reemergence.
Post Polio Litaff, Association A.C _APPLAC Mexico